每次做戚风蛋糕,虽然老公有帮手吃,但是每吃一次他总会说这戚风吃了等於没吃,给他空空的感觉!所以昨天做了这<柠檬奶油乳酪磅小蛋糕>,看他有什麽反应,还会嫌三嫌四吗?答案是:"这就是我所谓的蛋糕!"
Every time after eating my chiffon cake, my hubby always asked me to make a real cake. He said chiffon cakes are so soft and light that he felt like eating nothing. So when I first saw this Cold Oven Cream Cheese Pound Cake from Mich@Piece of Cake's blog, I knew that my hubby will like it and I quickly book marked it. I was planning to make it on last week after my oven was fixed but somehow, my I had too much of cakes since my birthday so I decided to wait a bit longer and let my bag of lemon just sitting in my fridge. Finally, yesterday, I had the urge to try this recipe.
Hubby came home from work and saw these cupcakes and he grabbed one before having his dinner. His answer was what I expected, he said:See, this is what I called the real cake! Yummm…! Hubby is very particular in eating cakes. He never has it in the morning but today, I saw a cake was missing from my container! Wink wink!
I didn't have enough cake flour at home, so I could only make 4 cupcakes, which is ¼ of the original recipe.
这蛋糕有它迷人的一面!里头加了一些姜蓉和柠檬屑,再加上我不小心用多了香草精,出炉的蛋糕,软软地和润湿地,值得推荐!
These cupcakes have won our hearts by their soft and moist texture! Like the idea of using the lemon zest and grated ginger in this recipe! I had added more vanilla essence by accident but it actually gave a lift to the taste of the cake!
很喜欢用柠檬来做蛋糕,因为拍照时也可以顺理成章地拿它来拍照!看到这些金黄色的小蛋糕让我shot到这个食谱也可以用来在新年时做给朋友吃!
After taking these pictures, I actually think that it is also an excellent idea to bake these cupcakes for the Chinese New Year! They are "golden" colour, quick to make and most importantly, they are delicious! If I'm in Malaysia, I will seriously be thinking of making this in the cupcake liners again to serve to my friends.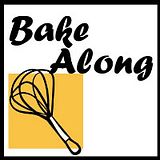 PS: I'm one day late to submit this post to the Bake Along #38 Cold Oven Cream Cheese Pound Cake but thanks to Joyce, Lena and Zoe who have extended the date to today! Thanks ladies!
Cream Cheese Pound Cupcakes
柠檬奶油乳酪磅小蛋糕
(Recipe Source: Mich@Piece of Cake who uses the original recipe from Cake Keeper Cakes by Lauren Chattman with minor adjustments)
Makes a 5' x 9' Loaf
115g Cake Flour, sifted
3/4tsp Baking Powder, sifted
1/4tsp Salt
113g Cream Cheese, softened at room temperature
113g Butter, softened at room temperature
115g – 120g Caster Sugar
3 Eggs
1tbsp Vanilla Essence
1tsp Grated Ginger (Original Recipe used 3/4tbsp)
1tsp Lemon Zest (Original Recipe used 1/2tbsp)
Method:
1. Mix flour, baking powder and salt in a bowl. Set aside.
2. Beat cream cheese, butter and sugar until light and fluffy. Add egg one at a time at low speed. Mix well on each addition.
3. Add vanilla essence, grated ginger and lemon zest. Mix well.
4. With low speed, add in (1) slowly. When all the flour has been added, mix for 30 seconds on medium speed.
5. Pour batter into the pan, then into the cold oven. Turn to 150C and bake for 60 minutes or when a toothpick is inserted into the cake, it comes out clean.
**I did not have enough cake flour at home, so I made 4 cupcakes and took me about 25 minutes to bake them**